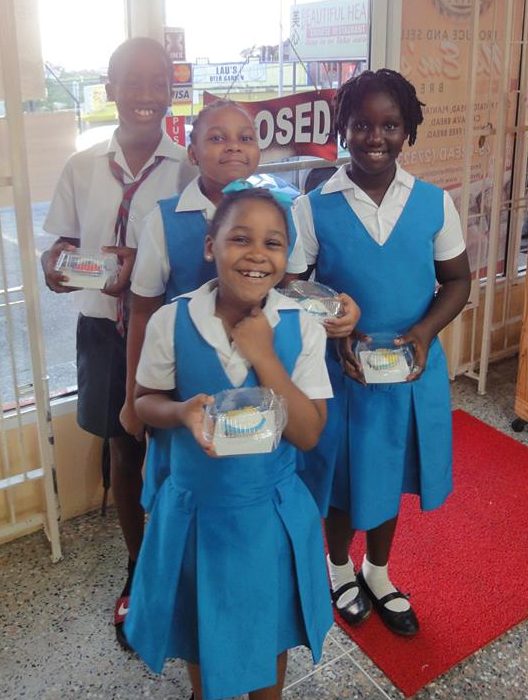 The Baking Cafe Kids Club
This club was launched in September 2017, targeting children 12 years and younger who entered the bakery in their school uniform accompanying their parents. We started with each Wednesday having a themed cupcake- which we captioned as our "Cupcake Wednesday". Our inaugural theme was that of Sesame Street. Where the characters; Elmo, Big Bird, Cookie Monster and Oscar were brought to being on our cupcakes using frosting and gum paste. Other "Cupcake Wednesday" themes included SpongeBob, Smurfs, minions, Mickey & Miney, Halloween, Emojis, and Seashells.
Each child's parent was asked the name, birthdate, and age of the child which initiated them into our birthday club. One of the current promotions of the club is that starting from January 2018, each month we would be hosting a draw of the names of the children we have in our club whose birthday is in that specific month, the lucky winner would receive a free birthday cake for their birthday.